Career Paths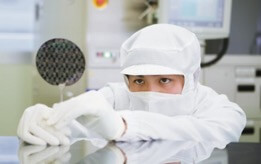 Alumni from our university have been recognized as practical and leading engineers possessing high level of technology and science skills at many companies both in Japan and in foreign countries. Their skills gained at this university have been highly evaluated in the business sector as well as research & development fields in cutting-edge technological science.
The employment rate for student who wants to apply for a job is 100 percent, and the technology achievement in this university is admired highly from any industry.
Establishing 'Global Technology Architects course' will enable us to carry out reforms to a top global university.
This provides all of our students with the opportunities to become engineers from Japan to the wider global stage.
We aim to provide the forefront human resources in science and technology in a global society.
Companies accepting our graduates
Aichi Prefectural Government
Aisin Seiki
Asahi Glass
Bridgestone Corporation
BROTHER INDUSTRIES
Canon
Central Japan Railway Company
Chubu Electric Power
Daido Steel
Daikin Industries
Daiwa House Industry
DENSO CORPORATION
East Japan Railway Company
Fuji Heavy Industries
FUJITSU LIMITED
Furukawa Electric
Hitachi Solutions
Honda Motor
IBM
IHI Corporation
Isuzu Motors Limited
J- Power Systems Corporation
JGC CORPORATION
Kajima Corporation
Kobe Steel
LIXIL Corporation
Mitsubishi Electric Corporation
Mitsubishi Heavy Industries
Mitsui Engineering & Shipbuilding
Musashi Seimitsu Industry
NGK INSULATORS
NGK SPARK PLUG
NIDEK
NIPPON STEEL & SUMITOMO METAL CORPORATION
NISSAN MOTOR
Obayashi Corporation
OMRON Corporation
OSG CORPORATION
Panasonic Corporation
Rinnai Corporation
SEIKO EPSON CORPORATION
Sharp Corporation
SINFONIA TECHNOLOGY
Sony Corporation
Sumitomo Forestry
SUZUKI MOTOR CORPORATION
Takenaka Corporation
The City of Hiroshima
Tokyo Electric Power Company
Toray Industries
TOSHIBA CORPORATION
TOTO
TOYOHASHI CITY
TOYOTA MOTOR CORPORATION
Yamaha Motor
YANMAR
Last Updated:12/5/2016