A competition for the Multicultural Boarding House design was held.
Post date:17/Aug/2015
To reflect good ideas from students and faculty into the design of multicultural boarding house,
A competition was held and winner was selected from 26 entries on 18th February 2015.
Concept of the 1st prize was "En-Tsunagari", submitted by Takaaki Tanimoto, Tsuyoshi Kubota, Masamichi Ueda, and Yoshiaki Suzuki, third year undergraduate students of Department of Architecture and Civil Engineering.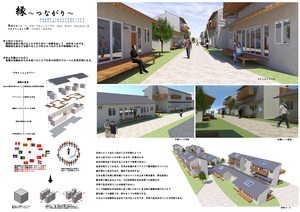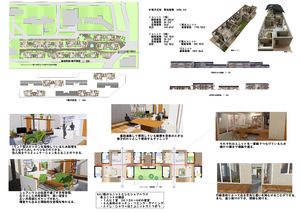 (This idea will be considered in the actual design of the Multicultural Boarding House.)
---