TUT Global House was live on NHK TV regional version.
Post date:28/Apr/2017
TUT Global House was live on NHK TV regional version on April 17, and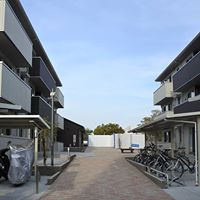 one of the units was introduced.
You can see more details on the linked Blog. (Japanese)
■Blog link:
http://www.nhk.or.jp/nagoya-ana-blog/310/268564.html
■Blog summary:
1) TUT Global House is shared-house style student accomodation in which international and Japansese students live together.
2) 5 students share a unit (living & dining room, kitchen and bath room).
3) In Malaysian student's individual room, colourful cloth was displayed. They were muslim women 's head cloth "Hijab".They were colourful, and some of them were leopard patterns and polka dots etc. Very cute!
4) Students make rules for sharing space, and one of the most important rule is "Eat dinner together once a week".
5) On that day, they ate Vietnamise food together. (They changed the ingredients pork to chicken for muslim students.)The food was nice and spicy, tasted authentic Asian flavour.
6) TUT Global House seems a good environment for student to acquire an international sense through the everyday life.
---