TUT Global House: Resident Assistants appointed for the second semester 2018 started their activities!
Post date:29/Nov/2018
The Resident Assistants of the 2018 second semester began activities.
Each of the units selected one Resident Assistant, and a total of 24 of them work to maintain a comfortable environment and to ensure the smooth operation of the TUT Global house during the 2018 second semester. From this semester, the composition of Resident Assistant team becomes mainly third-year students, bringing a fresh and motivated approach to their duties as assistants.
At the "Global House Meeting" on October 3, they chose the head of each building, and at the meeting on November 7, they talked through ideas focusing on the improvement of student life at TUT Global House.
Look forward to their active contributions to TUT Global house in the 2018 second semester!
■ About Resident Assistant
In TUT Global House, Resident Assistants are working to create a comfortable environment in each unit and the entire Global house, as well as to facilitate its smooth operation. From each of the five members of each unit, one resident assistant is selected as a representative student, and further the head of building is selected along with the resident assistants. As a concrete activity, they regularly hold a "Global House Meeting" to exchange information and discuss issues and measures, and also perform activities that enable the residents to have comfortable everyday life.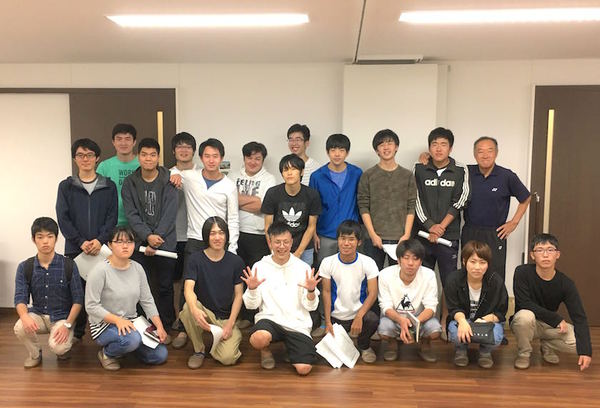 ---