Life Saving Seminar at TUT Global House
Post date:19/Jul/2019
A Life Saving seminar was held at TUT Global House on June 29th (Sat.) for TUT Global House residents.
The big earthquake in Niigata/Yamagata is still fresh in our memory; this Life Saving Seminar aimed to help each other in case of emergency.
We welcomed paramedics from Toyohashi Fire-Department to lecture students how to do cardiopulmonary resuscitation and use Automated External Defibrillator. Students also learned about different disasters which might happen in Toyohashi, and practiced how to extinguish small fires using fire extinguishers.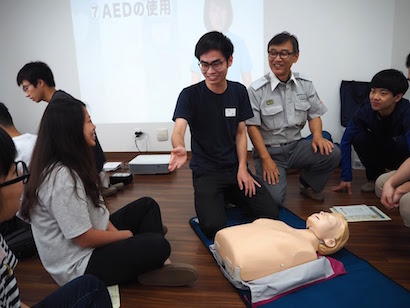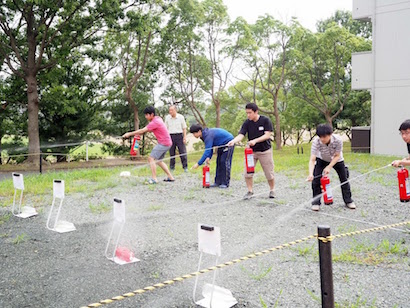 ---