TUT Global House Tour was held during Open Campus 2017
Post date:29/Aug/2017
TUT Global House Tour was held during Open Campus 2017, on the 26th August.
Participants visited TUT Global House (a shared-house style of student accommodation where international students and Japanese students live together), following to the Campus tour.
The participants first watched the video in the common room, then took a tour of a unit where the students actually live. In the unit, resident students explained how they live there, and answered the various questions from the participants.
For more details about "Open Campus 2017", please refer to the following:
https://www.tut.ac.jp/english/news/10464.html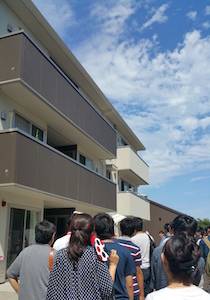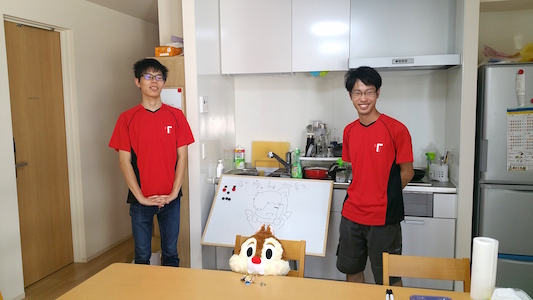 TUT Global House       Resident students welcomed the participants with welcome message
---