Welcome to Toyohashi!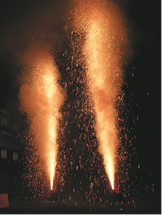 Toyohashi City, Aichi Prefecture (with a population of about 380,000) is located in the geographic center of Japan. On the Shinkansen (bullet train) Hikari, from Toyohashi, it takes one hour and 30minutes to reach Tokyo and on Shinkansen Kodama two hours and 15 minutes.
The Port of Mikawa has boasted Japan's highest figures for automobile imports. Toyohashi is linked with both leading consumer markets to the east and west with the Tomei Expressway.
It is located next to Toyota city where one of the world leading automobile industry companies, TOYOTA Moter Corporation headquarter, is based. With this circumstances, many MONO-ZUKURI(Manufacturing)industries are accumulates in Toyohashi.
The amount of agricultural production is among the top-level production in Japan.
There are also cultural assets as follows: Futagawa-juku Honjin Museum (the "upper room," where Daimyo (lords) and other high-ranking officials could stay overnight Edo era), Yoshida Castle in 1505, Toyohashi Zoo and a botanical park.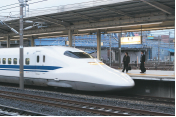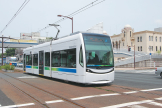 What's good in Toyohashi?
Economy structure
Toyohashi city is one of largest cities in Aichi prefecture.
Small to medium size enterprises primarily related to Toyota Motors are gathered in this region. In addition, Toyohashi City has one of the higher level of agriculture, commerce and industry production nationwide.
Industry

Aichi Prefecture takes the first place in Japan regarding the value of shipments of manufactured goods.
Toyohashi City takes tenth place in Aichi (the value of shipments of manufactured goods was one trillion 90 billion Yen in 2008).

Commerce

Taking third place in Aichi (the value of commercial sales was one trillion 242 billion yen in 2007)

Agriculture

Took first place in Japan in the agricultural shipment until 2004.
Taking second place in Aichi (value of agricultural production was 47 billion yen in 2006)
Last Updated:12/5/2016