Messages from our Students
Last updated in July 2017
"Global Technology Architects course" has started from April 2017!
Newly entered GAC students talked about life at TUT, especially about GAC and their life in TUT Global House.
Voices of GAC students enrolled in April 2017
【Articles in Japanese】
■ Mr. Masayoshi Yamazaki: The House Master
■ Mr. Yuta Honpo: a 3rd-year undergraduate Japanese student
 (Electrical and Electronic Information Engineering Department)
https://www.tut.ac.jp/tempaku/01/index.html#p10335
【Articles in English】
■ Mr. LIM JIA YEN: a Malaysian 3rd-year undergraduate student
 (Architecture and Civil Engineering Department)
https://www.tut.ac.jp/tempaku/04/index.html#p10363
---
Last updated in May 2015
Learn the attitude towards studying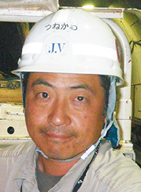 KASHIMA Corporation
Masters degree in March 1995
Teruyasu Tsunekawa
It has been 18 years since I started working. What surprised me when studying at this university was that many classmates had a definite dream of their future. The students of the Department of Architecture were actively applying and entering competitions. Students from the department of Sociology showed their talents in their studies.
The students acquired the attitude of learning, studying and putting their study into practice on their own through cooperation with their classmates and teachers.
This attitude was the foundation which allowed me to achieve projects in the real world. Environment for club activities were also very good and I would participate at the SHOURINJI KENPO club in the evenings. The best beach also isn't that far from the campus, so I enjoyed surfing. When you are in your twenties, the body as well as the mind and heart, is still growing.
The growth of people depends on the environment; and there definitely was a good one in this university and region.
A place filled with industrial innovation and advanced technologies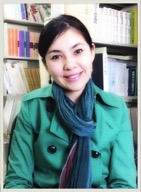 Department of Environmental and Life Sciences, International Doctoral Degree Program
Raupova Ozoda, from Uzbekistan
A country with diverse development - Japan with its industrial innovations and advanced environmental technologies has motivated me to continue with my PhD by challenging myself to study at the Department of Environmental and Life Sciences at Toyohashi University of Technology. As Uzbekistan is a developing country that is rapidly developing economically, it requires updated technologies to further sustainable development.
During the 3 years of my academic life in Japan, I enjoyed many wonderful experiences by harmonizing my life and participating in many cultural exchange events and festivals. Moreover, the charming natures of each season as well as the genuine warmth that I felt from the Japanese people were my initial unforgettable impression. Especially the windy waves in the blue ocean and the green mountains which surrounds Toyohashi always give me peace and energy to move further beyond.
This is the greatest testimony of my happy life in Toyohashi, Japan.
The foundation of working in the society is made in university life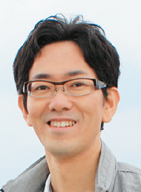 Masgters degree in March 2002
TAKANORI TAKAYANAGI
When I was a high school student, my ambition was to concern myself in civil planning, and I was wondering which department I should study in a university: the department of architecture or civil engineering.
At Toyohashi Tech, students can study both architecture and civil engineering. After entering this university and belonging to a study group, I participated in many activities beside the study group with my classmates.
It has been ten years since I have gotten the masters degree, and I am now working in civil planning which was my dream. I am using the knowledge and experiences that I gained while studying at Toyohashi Tech in the practical works I do today. Toyohashi Tech offers the best environment to gain an even wider knowledge and delve deeper in any speciality. Use this excellent environment to develop yourself and jump straight into society.
Last Updated:04/8/2017