BBQ Party: Students in TUT Global House deepen further friendship
Post date:12/Oct/2018
A BBQ party was held to foster greater friendship between students living in the TUT Global House.
Three units* of the TUT Global House organized it, particularly aiming to have students, who do not usually have much contact with each other, to get together socially.
It was held during the summer holiday, on Friday, September 21, when students tend to have more spare time. Approximately twenty students enjoyed conversation in English and deepened their relationships with each other while grilling and eating fresh meat and vegetables.
Many students participated and interacted, though there was a last-minute plan change from an "outdoor" BBQ party due to the arrival of some autumn rain.
* In the shared house style accommodation "TUT Global House", five students (both Japanese and international) live together in a unit. There are six units in a building, and 120 students live in four buildings this year. To carry out the event, students living in three units in three other buildings cooperated and worked together.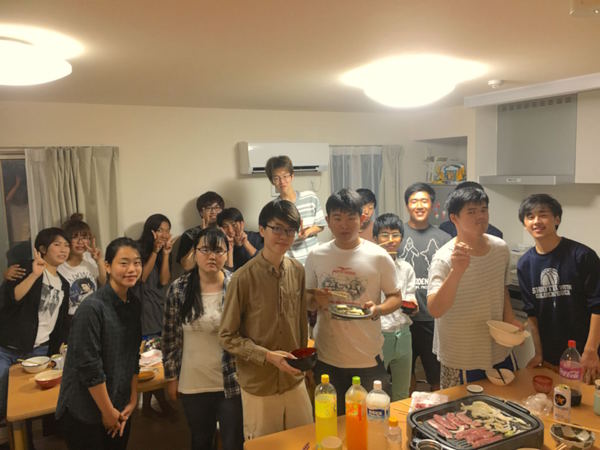 ---