"TUT Global House" activities introduced in FM Radio program
Post date:08/Jun/2018
"TUT Global House" activities were introduced in FM Radio program "Tempaku no Shiro GIKADAI".
Mr. YOSHIHARA Yuki, a fourth year student in the Electrical and Electronic Information Engineering Department, is working as a member of "Event-gakari" at TUT Global House. "Event-gakari" is a group started by student volunteers to increase students' activities at TUT Global House.
Ms. SAKAMOTO Yuko is a Japanese teacher who encourages international students to learn Japanese effectively, according to the cultural background, educational style, customs, personality and learning method of each student's home country.
Ms. Sakamoto and Mr. Yoshihara have fun talking.
MP3 data is available here (Japanese)
Title: International exchange in Japanese
Language: Japanese
Date: May 26, 2018(Saturday) 17:00-
Radio station: FM Toyohashi (84.3MHz)
Program: "Tempaku no Shiro GIKADAI" (part of the programme "THE BURRN")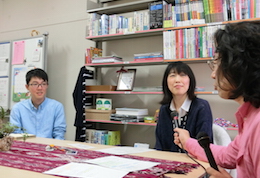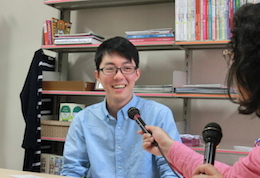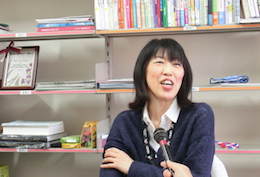 ---