Interview: GAC 1st year international student | Lim Jia Yen
Post date:17/Mar/2021
Self-initiated efforts to overcome cross-cultural barriers
Lim Jia Yen
International Urban Planning Laboratory, Architecture and Civil Engineering
(Scheduled to Graduate in March 2021)
Proactively improving an unsatisfied life in GAC
Malaysian-born Lim Jia Yen first came to Japan in 2012. Following the Great East Japan Earthquake, he visited the disaster-affected area and heard from the local residents about their thoughts on the recovery. He was impressed by the positive attitudes of the Tohoku people in their determination to rebuild despite suffering enormous damage. "I wanted to study abroad because I have an interest in world history, geography and the lifestyles and cultures of each country's people, and I hoped to study in Japan because of its vast experiences among Asian countries in going through economic growth, stagnation, repeated natural disasters and recoveries," says Jia Yen.
He then went on to study at Toyota National College of Technology under a government scholarship program, and upon graduation entered the first class of GAC. Having the similar reason as Chinatsu Kawakami, he chose GAC because he wanted to contribute to solving global social issues and believed that living at the Global House would provide for that in the future. "But at first, it was different from what I had expected. When I first enrolled everyone in the share house was Japanese except me, and we each had our own styles in our daily life. I then found it difficult to communicate, partly because I tended to be passive. In the beginning I was a bit upset, but I realized that leaving things the way they are is not beneficial, so I made a proactive effort to engage with people."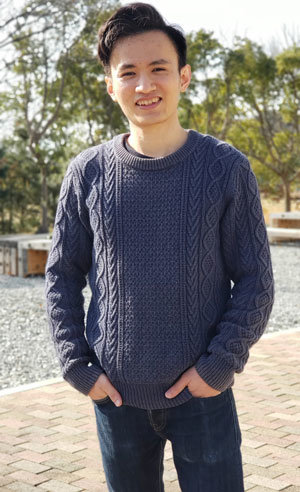 Eventually, he stepped out and started to involve in the on and off-campus activities, and expand his networks with various international groups. During his fourth year of bachelor's studies, he brought fellow GAC students together and organized the on-campus TEDxToyohashiUT and International Understanding Forum (IUF) to improve cultural understanding and English presentation skills. Presentations and workshops by different speakers each time were organized. Jia Yen also gave presentations himself or served as a moderator, in the course of which he deepened relationships and expanded his network of contacts. "The biggest cross-cultural barrier is apathy and negligence towards other cultures and religions, rather than differences. Many people are reluctant to take the first step towards getting involved. But I wanted to break down that barrier. Fortunately, GAC has many inspirational students, Ms. Kawakami among them, who want to contribute to solving social issues. They became actively involved, and the scope of our activities expanded as we inspired each other," he recounts.
Going through this transformation, Jia Yen has also gained various other experiences, from working part-time at restaurants to performing interpreting, visiting schools in the prefecture as an instructor on cross-cultural understanding, and even hitchhiking around cities and countryside. He used to be shy, but is now glad to say that through his life at GAC, he managed to build more confidence to communicate with people.
The desire to contribute to sustainable development in developing countries utilizing research conducted in slums
Since his undergraduate years, Jia Yen has been working in the laboratory of Dr. Haruka Ono on research into urban development and water supply management in informal settlements (slums) in developing cities, such as Mumbai, India and Nairobi, Kenya. Jia Yen says he wanted to tackle water issues from a broader perspective by applying the knowledge of urban planning, following on from his search into improvements to the water environment in Malaysia and Japan during his time at KOSEN (National Institute of Technology). He went on field research trips, staying in Mumbai three times for three weeks at a time, surveying some 2,000 of the slums that extend throughout Mumbai to study their characteristics.
"At first, I wasn't able to arrange for an interpreter and muddled my way through communicating in Hindi and Marathi, which I was still learning at that time, I was sometimes more overwhelmed by challenges like the poor sanitation and cultural differences in the slums. For example, the trains in Mumbai usually run with the doors open. When the train was arriving at the station, I was shocked to see people hopping on or off while it was still running in motion. I was also almost confronted by criminals in the slums late at night. But I have learned a lot from those experiences and I also made friends there," says Jia Yen.
As a result of his intense research, by the second year of his Master's program he had presented eight academic papers. Additionally, apart from his research, Jia Yen spent two months in Mumbai as on-the-job training at an international NGO organization, working on activities to improve slum environments and facilitate development.
Starting April 2021, Jia Yen plans to work at an international engineering consulting firm that engages in social infrastructure development in worldwide.
"In the future, I wish to be involved in urban and regional planning related transnational projects that could contribute to sustainable development in developing countries. For this reason, I am also working hard on my Hindi and Spanish language skills. It is really important to keep reminding myself to stay ambitious and proactively take on the challenges of solving issues. But no matter how far I go, I hope to remain connected to Toyohashi, which I consider as my hometown in Japan."
(Interview / Text: Madoka Tainaka)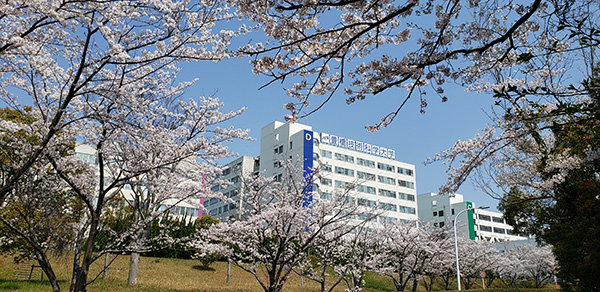 ---