Young researchers from Tashkent State Technical University (Uzbekistan) visited advanced research facilities of Japanese universities
Post date:24/May/2016
When Japanese Prime Minister Shinzo Abe visited Uzbekistan in October 2015, he announced that Japanese universities would support Uzbekistan for the advancement of higher education. After discussing the cooperation among related universities and ministries of both countries, it was agreed to invite young researchers to advanced research facilities of Japanese universities, as the first opportunity for its support.
The technical tour was held from 17th to 26th May 2016, 7 young researchers from Tashkent State Technical University (TSTU) visited Toyohashi University of Technology, Nagoya University, University of Tsukuba, Tokyo Institute of Technology, Kyushu University, and Keio University, on behalf of Uzbekistan.
Visiting Toyohashi University of Technology on 19th May, they exchanged information freely about themes such as educational and research environment in the morning, after being given the presentation about Toyohashi University of Technology. In the afternoon, they visited world-leading research facilities of Electronics-Inspired Interdisciplinary Research Institute (EIIRIS) and Center for Human-Robot Symbiosis Research. Along with being shown the research projects and touring the facilities, they lively exchanged their opinions among other researchers.
Tashkent State Technical University (TSTU) was established in 1929 in Uzbekistan, and is one of the largest universities for technology in Central Asia. The Memorandum of Understanding regarding the promotion of exchanges between Toyohashi University of Technology and Tashkent State Technical University (TSTU) was signed in 2015. By taking advantage of their visit, we will further develop the cooperative relationship with Tashkent State Technical University (TSTU) in the fields of research and education.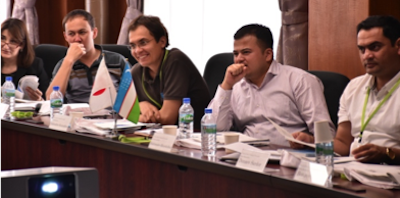 University introduction and exchange of opinions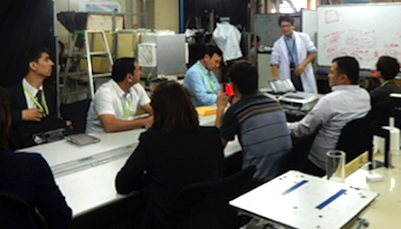 Discussion about research projects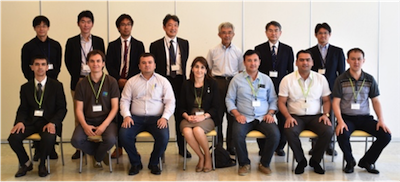 Group Photo
---