Faculty Members
Human resources exchanges faculty and researchers will be encouraged and lectures or supervision in English by accepted foreign faculty will be conducted. Moreover, our faculty will also offer lectures and supervision in English to local students where they are dispatched. By doing so, practical skills in global settings will be enhanced.
We will aim to develop international joint research skills and increase the percentage of international joint research papers to 30.0 %.
Furthermore, we will actively recruit faculty from foreign countries or people with teaching experience at overseas institution. By doing so, the aim of the ratio of such faculty will be more than 23%. We will also attempt to boost the ratio of female faculty up to 13%.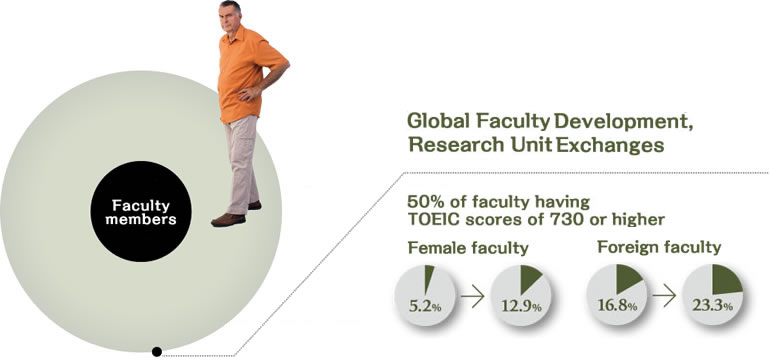 Last Updated:29/5/2015