Educations and Research Global Network
We are establishing education and research global network by encouraging overseas dispatch of Japanese students and acceptance of international students as well as international joint research/human resources exchanges in cooperation with partner universities and overseas education base at Penang, Malaysia.
The aim will be to strengthen its network and partnership with KOSEN as an initiative for Top Global University. We will continuously keep on developing faculty exchanges, faculty development education for KOSEN faculty and experiential learning program for KOSEN students at TUT in cooperation with our educational research global network, which will make a contribution to the globalization at KOSEN.
Global network at Toyohashi University of Technology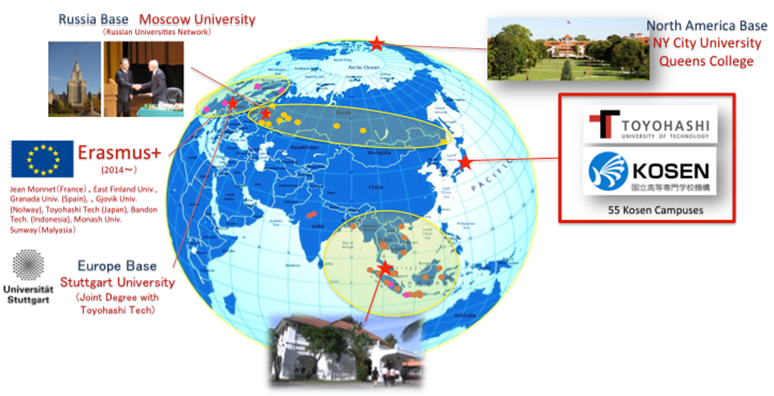 Last Updated:26/5/2015