Concept of Global House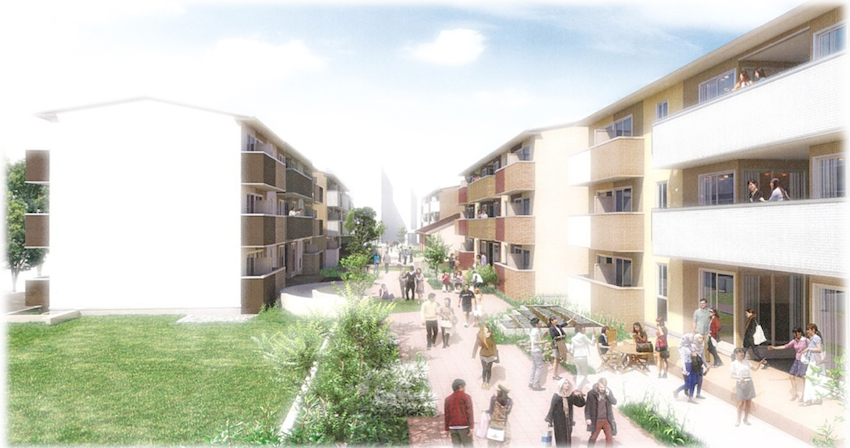 〜Concept in 2015〜
As part of the new "Global Technology Architect Course", a new shared-house style of student accommodation, which will enable international and Japanese students to live together on campus, will be built. The total capacity will be 180 students. Both Japanese and International students will be expected to gain essential skills required in this globalized society, through living together in a multicultural environment.
The new student accommodation consists of 6 three-story buildings (Each building can accommodate 30 students) and 1 common building. 5 students share each unit (living & dining room, kitchen, and bathroom). Along with the commencement of the new course from April 2017, 2 buildings and 1 common building will be completed and all buildings will also be completed by the end of March 2019. The new accommodation will be built adjacent to the existing student apartments (The total capacity is approx. 600 students). About 800 students in total will live on campus. This shows that 36% (25% international students) of all students will live on the same site of the university.
The program for student study support and various events are planned in an educational boarding house. The program will help students develop global communication capability, interpersonal skills, knowledge, and leadership. This activity is carried out not only in a multicultural boarding house but also in the existing student apartments as well. In addition to this, the special district is constituted, where students are living, eating, and studying in various cultural environments on campus. This will realize a multicultural, university-wide globalization.
An overview of the new on-campus global student accommodation
The design concept "En-connections" was created by the winner of an on campus competition. "En" is the Japanese word for meaningful social relations. It aims to connect people to people through the use of a boundary-free multicultural space.
Expanding Social Relations through;
5 rooms are connected through common living & dining room
2 units are connected through a common balcony and terrace
6 buildings and 1 common building are connected through a community square
From the global student accommodation to the overall campus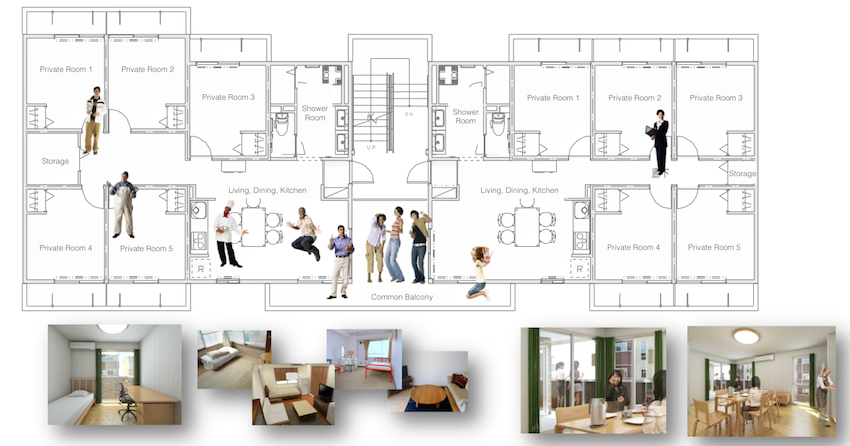 Floor Plan and Life Image

Expanding social relations

Area Plan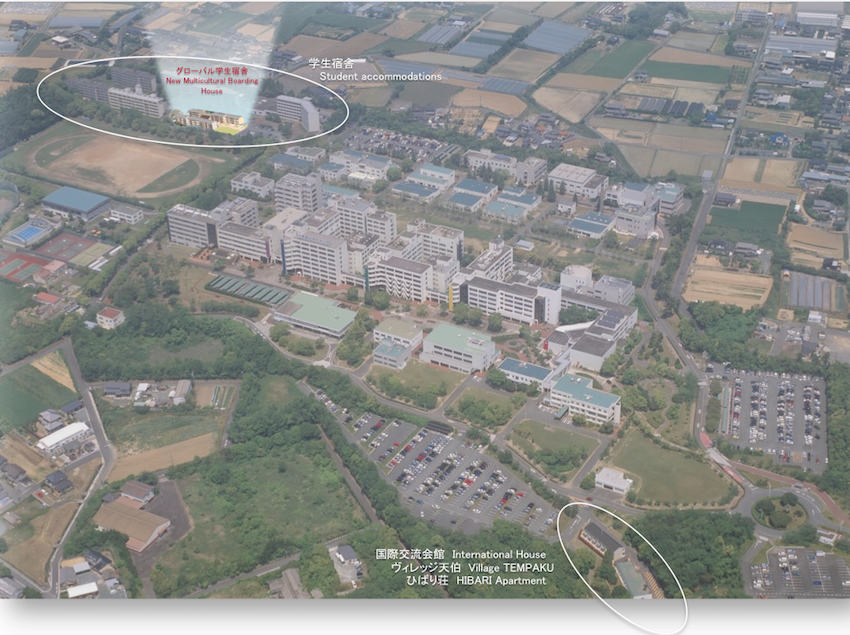 Whole Campus
Last Updated:17/Jul/2020