Living Environment
TUT Global House is adjacent to the campus. Residents can access services easily, such as the university library that can be accessed for 24hours, student canteen, commissary store, training gym, swimming pool, tennis court, and barbecue. (Campus Services)
Our campus is surrounded with nature and farms, which enable us to enjoy fresh fruits and vegetables. There are many accessible café and restaurants that offer Japanese, Western, and Chinese food.
Toyohashi is one of the leading agricultural regions of Japan. Residents can get daily meals at a reasonable price. Therefore, this city is extremely convenient for students. Students can go to the seaside area (IKOBE, OMOTEHAMA) nearest to the Atsumi Peninsula, which is famous for water sports, which is 15 minutes by car. Students can freely take a trip to various hot spring resorts in the vicinity, such as MITANI, GAMAGOURI, KATAHARA, and NISHIURA.
In Toyohashi city, there are many public arts and cultural facilities such as public hall, museum, and bookstores offering many technical books. The general hospital allows 24 hour access as well.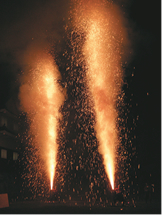 Toyohashi City, Aichi Prefecture (with a population of about 380,000) is located in the geographic center of Japan. On the Shinkansen (bullet train) Hikari, from Toyohashi, it takes one hour and 30minutes to reach Tokyo and on Shinkansen Kodama two hours and 15 minutes.
The Port of Mikawa has boasted Japan's highest figures for automobile imports. Toyohashi is linked with both leading consumer markets to the east and west with the Tomei Expressway.
It is located next to Toyota city where one of the world leading automobile industry companies, TOYOTA Moter Corporation headquarter, is based. With this circumstances, many MONO-ZUKURI(Manufacturing)industries are accumulates in Toyohashi.
The amount of agricultural production is among the top-level production in Japan.
There are also cultural assets as follows: Futagawa-juku Honjin Museum (the "upper room," where Daimyo (lords) and other high-ranking officials could stay overnight Edo era), Yoshida Castle in 1505, Toyohashi Zoo and a botanical park.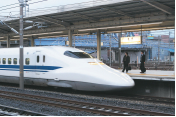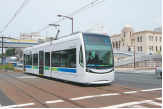 Last Updated:16/Mar/2020