Basic Information
Welcome to the TUT Global House!
Floor Plan & Facilities
Each unit has 5 private rooms and shared living & dining room, kitchen, and shower room (shower, toilet, and washstands).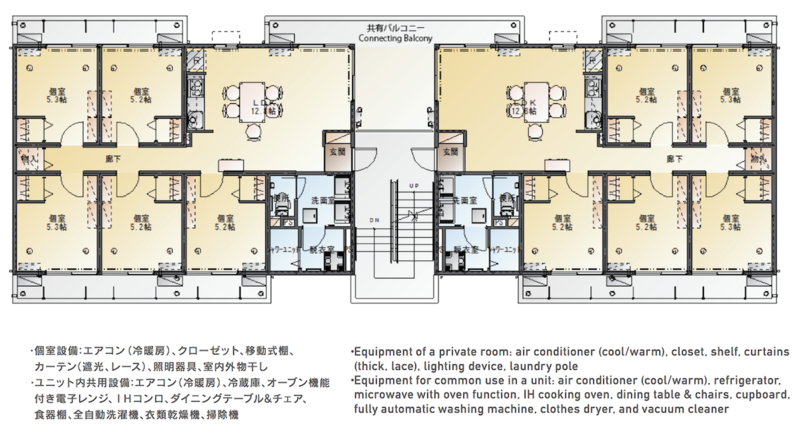 Things to prepare when you move in
Desk, Chair, Bed, Bedding linen, Duvet, Mattress or Futon, Bath goods, Towels, Dishes and Cutlery, Cooking equipment, your cloths and belongings, etc.
Image: Unit Facilities
Image: Life in a Unit
Last Updated:18/5/2020